GGib wrote:

https://nyaa.si/

This is the real one. Use this and not the other nyaa replacements to save confusion.
Err i might be paranoid...but nyaa is down...wikipedia said their se domain was deactivated by their registrar
https://en.wikipedia.org/wiki/Nyaa_Torr ... te-whois-4
and also this... (taken from myanimelist)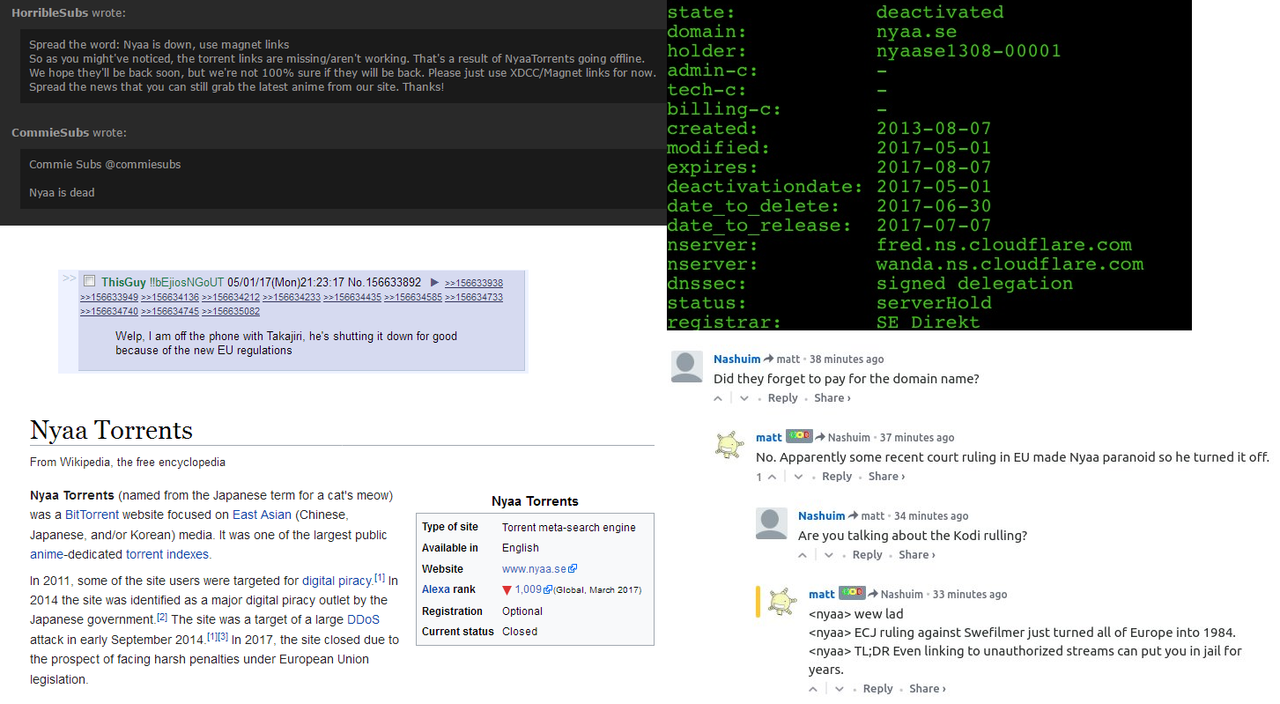 is it ok if i'm worry ?