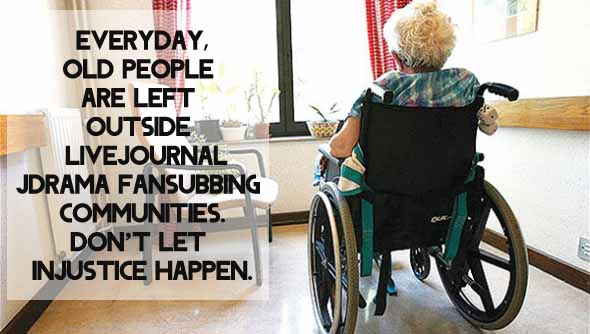 Ok, I understand that fansubbers can ad whoever they want in their livejournal groups but I've been rejected with every demands I've made so what's the tric? DO you have to pay?
I have no activity on livejournal but it's getting more and more difficult for a lot of people to enjoy fansubbed drama and I'm not the only one. Especially the old people who can't spend their time posting pictures of kitties on their LJ page.
Time to change my nappies.